2023.04.20_April 20, 2023 Change Summit: Growing Agile Change Capabilities, Mindset, & Skills
2023.04.20_April 20, 2023 Change Summit: Growing Agile Change Capabilities, Mindset, & Skills
Thursday, April 20, 2023 (4:30 PM - 6:00 PM) (CDT)
Description
Change is changing!
Increasingly we are called upon to speed up how we support and deliver change. And whether it is 'Big A' agile or 'small a' agility, what we did previously as change practitioners won't hold up.
In this dynamic and high energy session, Lena Ross and Dr. Jen Frahm, founders of the Agile Change Leadership Institute will take us through:
What is agile change and why should we care?
What are the core agile change capabilities and how do they fit with existing change methodologies?
Three agile change practices you can use tomorrow and make your life easier and change more successful.
Got a question? Submit it here and Len and Jen will try to incorporate into the session!
About our Speakers: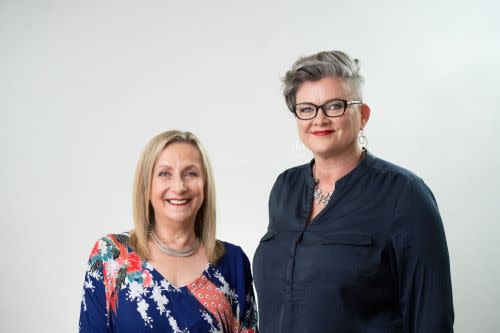 Lena Ross and Dr Jen Frahm are the founders of the Agile Change Leadership Institute. They are experienced change consultants and instructors with experience in delivering change and building change capability in over 90 organizations (local government, finance, technology, automotive, mining engineering, higher education, and utilities) in 25 countries.
They are both skilled educators and coaches with backgrounds in learning and development and academia and are globally recognized for being at the frontier of change, agile and learning.
They published their books Hacking for Agile Change and Conversations of Change – A guide to implementing workplace change in 2017. The Agile Change Leadership Institute formed in 2019 after several successful collaborations including being invited to help the global HR leadership team of VMware shift to more agile ways of working at their annual conference in Silicon Valley.
They launched their co-authored The Agile Change Playbook in August 2020. Lena also published Change Management: The Essentials in 2020, and Jen published her latest book Change. Leader – the changes you need to make first in 2021.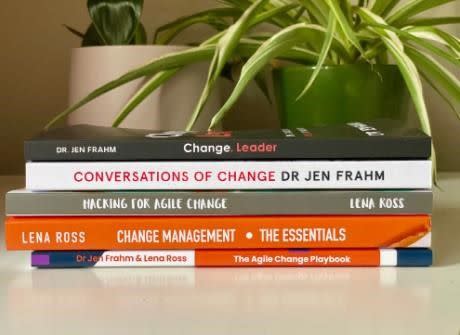 Zoom

Thursday, April 20, 2023 (4:30 PM - 6:00 PM) (CDT)
4:30 – 5:30 p.m. CT – Summit Event
5:30 – 6:00 p.m. CT – Networking