2022.12.15_December Change Summit: Enhancing Organizational Change with Knowledge Management Tools and Techniques
2022.12.15_December Change Summit: Enhancing Organizational Change with Knowledge Management Tools and Techniques
Thursday, December 15, 2022 (4:30 PM - 6:00 PM) (CST)
Description
Change and disruption are part of everyday life for organizations and the individuals within. To thrive in this environment, the ability to prepare for and manage all aspects of change is more critical than ever.
One crucial component for rapid and successful adoption of change is how well the organization identifies and transfers the knowledge and skills to adapt to the new ways of working. As change practitioners, we do not always focus on this skill set. The integration of Knowledge Management and Change Management provides a powerful set of tools and techniques to meet organizational challenges and accelerate acceptance of and engagement in the change.
During this Summit, we will discuss the differences between the two disciplines and how they work together to enhance organizational resilience and successful change implementation. We will walk through real-life examples including perspectives from actual clients and provide simple tools for you to employ.
What you will learn:
A definition Knowledge Management and how the principals can enhance the uptake and business benefit of Change Management.
Simple, easy-to-use KM tools to integrate with your Change Management processes.
What has and has not been effective, from the client's perspective.
How to identify and transfer knowledge critical to successful change.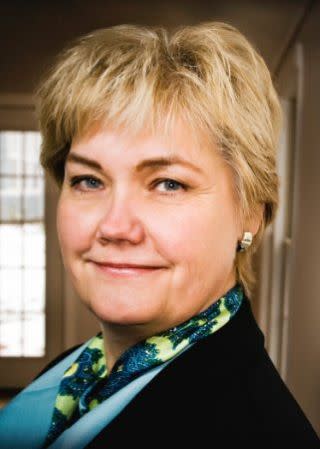 Our Speaker: Kathy Hagen
Kathy has spent 28 years focusing on the human aspects of organizational performance, working
globally across industries as a Global Head of Life Science Knowledge Management at Computer Science
Corporation, Assistant Director of Exploratory Development Informatics at Pfizer, Thought Leader and
Senior Manager, Intellectual Capital Solutions at Deloitte and Senior Level Change and Knowledge
Management consultant for numerous Fortune 500 companies.
Kathy's work is featured in:
"Critical Knowledge Transfer" by Dorothy Leonard, Harvard University Press
Twin Cities Business Magazine cover article, "The Big Boomer Exodus"
She has authored such articles as:
"Applying Knowledge Transfer to Get New Leaders Up to Speed Quickly" Life Science Leader Magazine, March 2011
"New Employees: Quickly Up to Speed or Knocked Over by a Fire Hose", Jingo (Jobs in Information) Newsletter (UK), Volume 137, April 2007
Co-Author with John Rhodes, Managing Partner, Life Sciences Practice, Deloitte, Intellectual Capital, Bringing Together Essential Information Needed to Solve Life Science's Toughest Business Challenges, Med Ad News, February 2004
Zoom
The Zoom Meeting ID and Passcode will be provided to registrants before the event begins. All registrants will receive a reminder email containing the login.
Thursday, December 15, 2022 (4:30 PM - 6:00 PM) (CST)
4:30 PM Central - 6 PM Central