2023.02.16_February 16, 2023, Change Summit: Engaging Your IT Culture
2023.02.16_February 16, 2023, Change Summit: Engaging Your IT Culture
Thursday, February 16, 2023 (4:00 PM - 6:00 PM) (CST)
Description
IT has evolved from a transactional vendor to a service partner to our business partners.
With this shift comes a drastic change in processes, leadership, and overall behaviors. This is how culture is defined: as the way an environment looks, feels, and behaves most of the time. The uniqueness of an IT culture is that it must still deliver and perform to the ever-changing, ever-growing needs of our end users. Our behaviors need to change while our work remains very delivery oriented. How do we continue to engage, re-engage, and attract the right talent in order to shift these behaviors while maintaining our high-standard outputs? A performance culture does just that: looking to engage all levels of an organization to shift behaviors to those of business partnership and end-user experience.
Speaker Identified Takeaways:
How to gauge where your performance culture is and where you'd like to take it.
How to improve your performance culture while still getting the work done.
You can have the culture you want!
About our Speaker: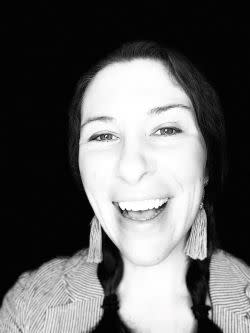 Shannon Rose Farrell-Jackson is a Senior Organizational Change Consultant at Digineer and a Love-based Empowerment Coach with over 20 years of experience in the global med-tech and healthcare industries. She helps companies engage their global employees, leadership, and customers through emotionally intelligent change leadership and corporate culture impact.
In order to keep up with the intensity of her work and life, Shannon Rose also coaches and participates in mixed martial arts, working daily to support and serve others by strengthening the whole person in mind, body, and spirit. She is grateful for all that is her life, and is optimistic and hopeful for our global future.
The motto she lives by is "Be the change you want to see in the world" by Mahatma Gandhi.
Minneapolis Marriott West
9960 Wayzata Boulevard



Minneapolis

,

MN

55426

United States



Thursday, February 16, 2023 (4:00 PM - 6:00 PM) (CST)
4:00 – 4:30 p.m. CT – Check-in, Mix, & Mingle
4:30 – 5:30 p.m. CT – Summit Event
5:30 – 6:00 p.m. CT – Networking